THE PORTLAND PUBLIC HOUSE
MELLOW DATES WITH GOOD FOOD.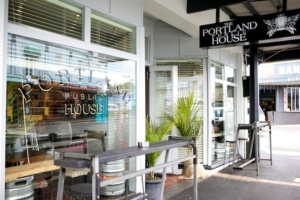 The Portland Public House is a local food joint of the city, located in Kingsland (central Auckland). We have been spreading happiness by the way of serving western style cuisine with premium food and Drinks and Live music to our guests.
The Portland Public House is the best pick to have lunch or a romantic dinner as the retro ambience of the restaurant adds bells and whistles to it.
It gives us immense pleasure to organize private functions, business meetups or any other group bookings including Christmas functions, birthdays and so on. All you have to do is just gives us a call and our staff is at your service. The Portland's management philosophy is Quality and services in all segments.
We intend to serve mellow food which not only fills your belly but also fills your heart with contentment and joy.
The menu offers various selections of food which ranges from the entrees to the desert to soothe your soul.
RESERVATIONS
You're invited to come and spend gala time with your friends and family with THE PORTLAND PUBLIC HOUSE. We take reservations for private functions, business meet ups, birthdays and all other functions. You can always reach us through our contact number, make a reservation and our staff is at your service.
FOOD SPECIAL
AUCKLAND CITY, NEW ZEALAND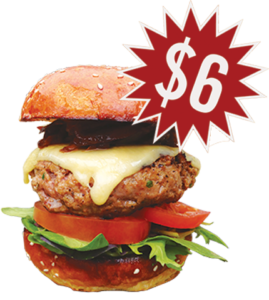 All burgers for $6 everyday 4pm – 7pm.
EXCLUSIVE PROMOTION
AUCKLAND, NEW ZEALAND
Get your Student ID to get 15% discount
Group bookings of 10 or more people get 15% off